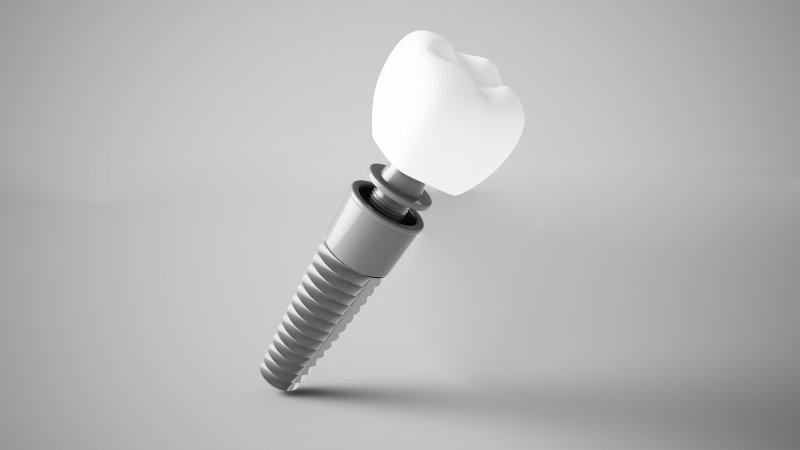 Dental implants are one of the most often-recommended kinds of tooth replacement, but some people who could really use them refrain from getting them. Believe it or not, one of the biggest reasons is embarrassment.
Getting dental work done is a big leap, and lots of people worry about how that will make them look to others. Thankfully, dental care is nothing to be ashamed of! Here are some reasons why you shouldn't be embarrassed about getting dental implants.
#1: Dental Implants Are Subtle
When people get any kind of dental work, one of the main things that people tend to be worried about is that their teeth will look a little bit "fake." This is sometimes the case for poorly made dentures, but very rarely the case for dental implants.
The crown on a dental implant is made out of porcelain, which means that it looks incredibly realistic. Unlike dentures, they're also placed directly into the jaw, which adds a certain level of realism that you may not get in other ways.
#2: Dental Implants Can Help You Eat
If you've been missing teeth for a while, you're probably used to feeling like there are certain things that you can't ordinarily eat. You might not even think about it, but that could be affecting your enjoyment of eating meals with friends or spending time with people.
Dental implants can give you one less thing to be embarrassed about! They restore a lot of the bite force that you may have lost when you lost your teeth, making eating a lot more enjoyable!
#3: Dental Implants Are a Marker of Self-improvement
For the most part, people you meet for the first time won't be able to tell that you have dental implants. People you've known for a while, however, will obviously notice that you have a tooth in your mouth that you didn't before.
But that's a good thing! Dental implants are an investment in yourself, and the people who know you will see that. Being willing to invest in your oral health and in your security is something to be proud of, not ashamed of.
About Our Practice
At Nu Dental Brick, we want you to know that you aren't just another patient to us. We treat everyone who comes into our office like an individual, get to know who they are as people, and tailor their treatment to their unique needs. That means that our dental care is both cutting-edge and gentle, meaning that the care we can provide is second-to-none.
If you have any questions about dental implants, we can be reached at our website or by phone at (732) 475-7535.